You never fully realize the impact of technology on your business until it isn't working.
When IT goes wrong, call the TECHiMPACT response team to solve your problems.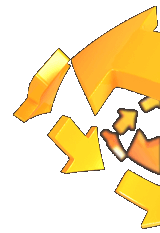 TECHiMPACT specializes in PC support for businesses that don't have a need for a dedicated IT staff. TECHiMPACT can support your business workstations and servers as well as help you manage your information flow. TECHiMPACT offers competitive rates and discounts for service contracts.
TECHiMPACT goes beyond the competition by offering more than just great IT support. TECHiMPACT can also help you design and host your company's web site & e-mail, help you manage and secure your papers documents, and even help you with a disaster plan in case the worst might happen.
Check out our Services page to learn more about what TECHiMPACT can do for you.